All you should know about us
SoftRules® is a business rules engine that is fully flexible, adaptable and user-friendly.  SoftRules® integrates your back office with your front office. It works with all modern user interfaces. SoftRules® processes XML data from your schema to enhance fast and efficient decision making.
Simply said, SoftRules® is a digital product solving all problems you encounter while creating a digital product, such as an insurance policy, a tender, a notarial piece, or any other digital product based upon dynamic questionnaires. In addition, SoftRules® communicates between multiple systems and databases. SoftRules® can use any data from those sources to service your product.
SoftRules® communicates freely with external sources. Therefore SoftRules® solves all your problems simultaneously, providing a solution that is more dynamic and client-geared than you could ever imagine. After all, most other business engines require that you tackle all problems in code. 
SoftRules® is a digital product that is relatively easy to maintain. It will reduce your time to market substantially.
Whether you are an insurance company, a governmental organization, or an NGO – if you want to create a digital product based upon a dynamic questionnaire, SoftRules® is the answer.
With SoftRules®, you can consult external resources to enrich your digital product. At the same time, you can create a central system to save complex user questionnaires. SoftRules® questionnaires provide tailor-cut follow-up questions to answers previously provided.  
With today's markets changing continuously, SoftRules® will stand by you and your business, ready to help you adjust your strategy accordingly. If you can work with a tool like Microsoft Excel, then you can also learn to work with SoftRules®. It's that simple. We provide all our customers with a short, simple training. From that moment onward you can work with SoftRules® as if you have never done anything else.
SoftRules®. The powerful business rules engine designed to keep life simple.
The best designs are unpretentious designs. That is true also for a product like SoftRules®. Like any product that appears to be straightforward, SoftRules®' secret is the vast expertise that lies at its basis. SoftRules® is developed by Comparity, a young Dutch enterprise established by highly experienced ICT-specialists who have won their spurns in the Dutch IT industry.
Comparity works exclusively with highly skilled and equally motivated experts. Our company strives to always be one step ahead of our competition: we are flexible, no-nonsense and always deliver on time. We work with the best programmers in the field.
SoftRules® is the # 1 choice for any organization that works with complex digital products, requiring knowledge intensive business rules processes. Whether you are a governmental organization, a bank or a service provider in the business and consumer markets – SoftRules® will help you provide your clients with the digital product that they are looking for. Simple. Tailor-cut. Efficient. Fast. SoftRules® is designed to enhance your productivity and reduce your expenses.
Integrating your back office with your front office, our software also creates ultimate client experiences and streamlines your service level. This makes SoftRules® the best possible choice for anyone who has to juggle between executing knowledge intensive business rules while providing excellent service to its clients in a simple and familiar Internet environment.
Contrary to many other business rules engines, SoftRules® functions as a company's single information hub.
Clients visiting your website and using its service, will not even notice that they are working with SoftRules®: both text and layout are displayed in your own website format.
Yet behind the scenes, SoftRules® is working hard. Our software integrates a your various business applications with XML data from your schema document and services.
SoftRules® helps you test and calculate the exact result of your business rules. In fact, SoftRules® can test countless scenarios for you, so you can optimize your business strategy in a safe environment without actually taking any business risk.
And if or when the market changes, SoftRules® helps you adjust your strategy accordingly, so you can respond quicker to those changes.
What you can expect from our specialists.
We have developed SoftRules® to think two steps ahead of you at all times. SoftRules® is your company's virtual forefront. Our programmers designed SoftRules® to make your current company operations more efficient. Our engine will reduce your overhead costs while speeding up customer service.
SoftRules® shows exactly what happens if you adjust your business rules. You can implement any modification to your business rules in a split second. In today's dynamic market, SoftRules® is your indispensible tool to respond quickly to any market developments.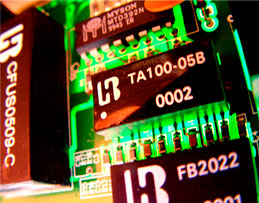 The SoftRules® engine, which is fully flexible and adaptable to your company's needs, integrates your back office with your front office. It works with information from XML documents with or without schema and operates with all modern user interfaces, to provide enriched XML documents. Our user-friendly engine is designed to make life easy. For you – and for your clients.